Gajah Tiga is not what you'd expect it to be. Inspired by the cafés of the West, it was founded to bring the experience of consuming good food in an atmosphere that encouraged comfortable and occasionally unhealthy amounts of eating. Basically, it's like having a meal back home, with your mother's pots and pans waiting to be washed in the sink. We're bringing back your favourites in a whole new way.
Aglio G3
Local herbs and pasta served with sambal kicap.
Roti Jala Gajah
Minced chicken curry wrap with Roti Jala served with Kari Sumatera.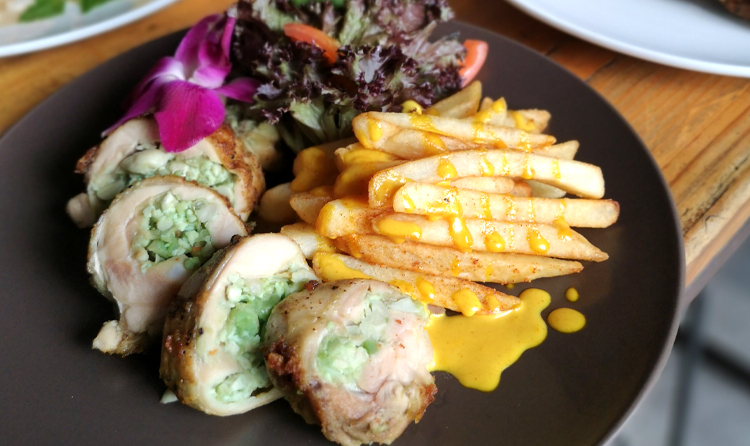 Grilled Chicken Roll
Chicken roll stuffed with minced green pea, mushroom and coriender leaf.

Operation Hours
Monday to Saturday: 7.00am – 10.00pm
Sunday: 7.00am – 3.00pm


Contact Details
+603 9201 2885
+6012 322 6400 (Call/Whatsapp)
Malaysian "Rojak" Cuisine
Tanah Tumpahnya Darahku favourites, with an international soul
Gajah Tiga Menu
View menu
---
Cozy and Comfortable
A perfect spot for a function, birthday party or family gathering.
Our seasoned team is well-experienced in hosting events of all kinds.
From corporate product launchings to your child's 1st Birthday Party, we will help you host a seamless and beautiful event from start to finish.
You can either choose from our event packages or tailor a custom event to fit your needs.
Contact us at +603 9201 2885 or +6012 322 6400 for more info.